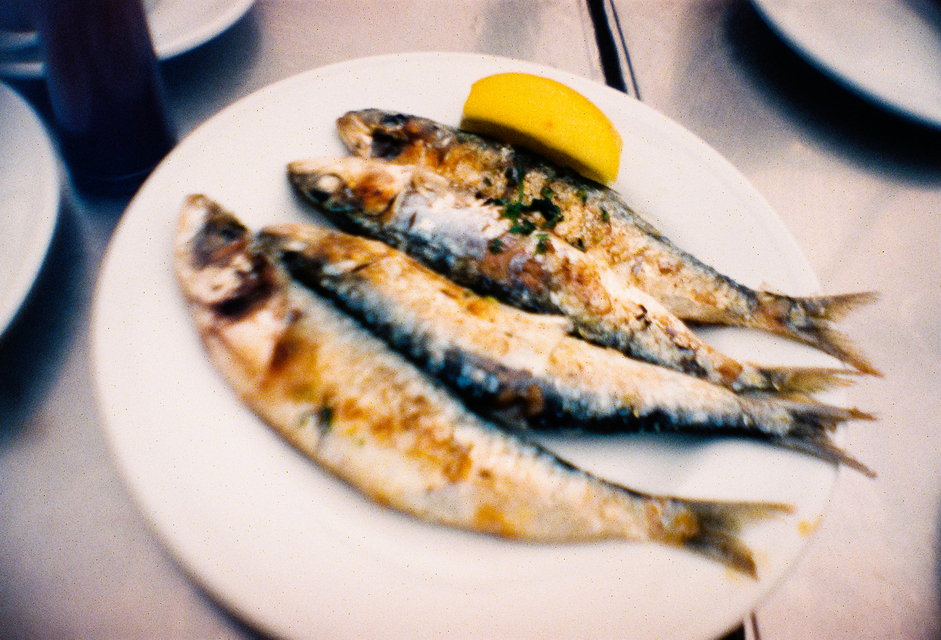 first, what do you think when the first time you look at the picture above? sardine fishes? yes it is. but what will we, lomographers do with them? eat them? nay.. me myself no likey sardine. sell em? ah what for? then.. curious enough to know? HERE WE GO!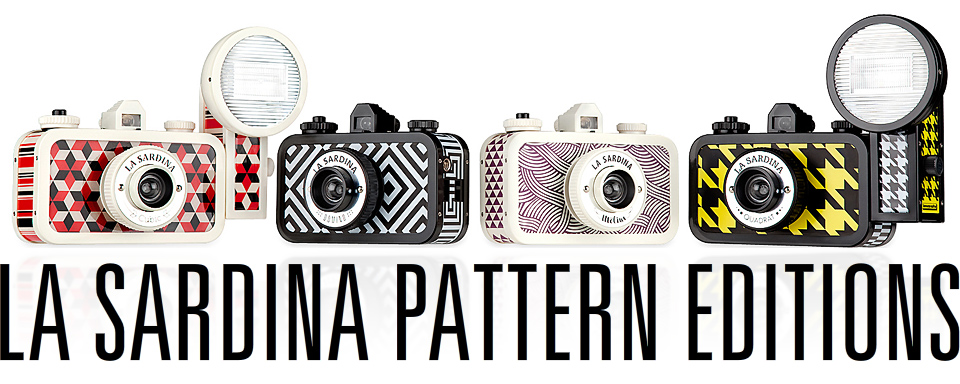 few months back then, lomography has just released the very first la sardina. the models are inspired by sardine cans *google em. now it's pattern's turn :P then they released la sardina metal edition. and last but not least, these cute patterned sardine cans were born! yeaaay! :D as a fashion freaky, i like those pattern so much. i can hardly choose which one's my fave. if i could have a chance to own it, i'd choose mobius. cute! looks like lomography loves japan camera edition.
do you know that la sardina has like a super wide lens? it's 22mm! whoaaa *amazed* so you can reach your object in a good way, no? and the good thing to know is, la sardina uses 35mm film which makes us easier to use them, to develop the process, and the film's cheaper! :) and you also can make multiple exposure, and long exposure too! so here are some photos taken with la sardina.
anyway, this' the specifications of la sardina..
Film Type: Standard 35mm (135)
Exposure Area: 36mm x 24mm
Lens Focal Length: 22mm
Aperture: Fixed f/8
Angle of view: 89 degrees
Shutter Speed: Bulb (B), 1/100 (N)
Closest Focusing Distance: 0.6m
Focusing Steps: Two Step Focusing -- 0.6m-1m, 1m-Infinity
View Finder: Inverse Galileo-Type Built-in Viewfinder
Film Counting: Auto Film Counting
Film Stopping: Yes
Multiple Exposures: Yes
Cable Release Connection: Yes
Tripod Mount: 1/4" Tripod Screw
Shutter Release Lock: Shutter Locks After Lens Collapsed
Flash Contact: Unique La Sardina Micro Contact (for Fritz the Blitz flash only)



and the features...
Mind-blowing Wide-Angle Lens

Rewind Dial and MX switch that make multiple exposures easier than ever before!

Film cartridge window on the rear of camera - to see what film you're shooting

Easy-to-use focusing with two simple settings

Bulb setting for night-time and long-exposure experimentation

Screw-in Cable Release Option

Incredible collection of unique La Sardina editions – a design for every mood and occasion
interested enough to have it? just visit
lomonesia
website and i cant guarantee if u won't drool ;)
wish me luck too for this competition. really hope that i'll be the winner! AYE AYE, LA SARDINA!